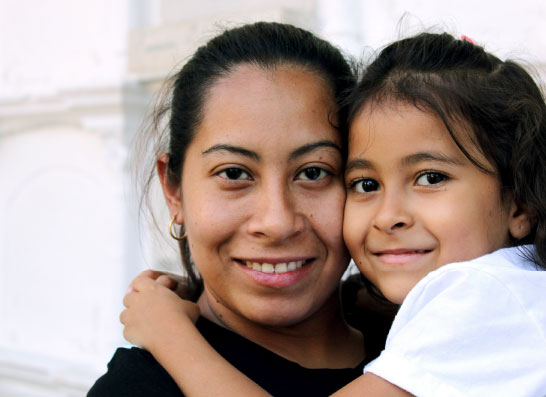 Where Compassion Meets Action
In the 125 years we have been operating, we have helped transform the lives of tens of thousands of women and their children from across the State of Montana. Based in the foothills of the Rocky Mountains in Helena, Montana we offer a nurturing and highly therapeutic environment that transforms lives for families all over Montana.
We offer three program areas
Residential Services includes a youth maternity home and a residential recovery program exclusively for mothers and their children. The Family Healing Center provides wrap-around therapeutic support in the community. The Child Enrichment Center provides early childhood care for infants and children aged 0‑5.
Florence Crittenton in Helena, Montana is a private, 501 (c) 3 organization that has worked with young families for over a century. While our mission has remained much the same, the implementation of services has changed over time to meet the needs of society and of our community. Once a "home for unwed mothers" who were generally sent away in secrecy and shame to have their babies and "give them up" for adoption, we have now adapted and changed to meet the most current needs of our generation, giving families the opportunity to heal, grow, and thrive together.
Florence (affectionately known as Flossie) was born to Charles and Josephine Crittenton in 1877. Tragically at age five she contracted scarlet fever and passed away. Her parents were grief stricken and following a spiritual awakening, Charles Crittenton was compelled to act—to leave a legacy in his daughter's name that would provide hope, compassion and dignity to young women and their children.
Charles travelled the country in a railroad car and donated $500 to any group willing to set up an organization to help women and children. Of the original 78 agencies, 25 remain today serving the individual needs of their communities. Florence Crittenton in Helena has estimated to have served over 25,000 of young women, children and families.
To learn more about our fascinating history read "The Making Of A Good Woman" by Ellen Baumler.