The Child Enrichment Center is a place where young minds are nurtured and developed into bright and capable individuals. Here, children are given the opportunity to explore their world, develop their creativity, and discover their unique talents. The dedicated teachers at the center understand the importance of early childhood education and strive to create a positive and enriching learning environment for each and every child. With a focus on hands-on learning, they encourage children to ask questions, think critically, and express themselves creatively. As a result, children not only gain a strong foundation in academic skills but also develop important social and emotional skills such as empathy, teamwork, and self-confidence. The Child Enrichment Center is truly a place where children can grow and thrive, setting them up for a lifetime of success.
The Child Enrichment Center is licensed with the State of Montana Department of Health and Human Services as a licensed childcare center. Health and safety standards outlined by the state, including criminal background checks for all adult staff, are closely followed. Staff members are trained in all classroom safety procedures.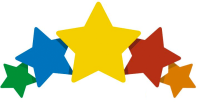 Our center participates in the STARS to Quality voluntary quality rating improvement system that aligns quality indicators with support and incentive for early childhood programs and early professionals. Programs are awarded a level each year ranging from 1 to 5.
Child Enrichment Center Model
The following components are embedded in our program and work together to form an effective model for teaching children and preparing them to successfully make the next school transition
Social emotional wellbeing with effective positive behavioral supports
Individualized education
Monitoring and tracking child progress
Holistic development of the young child
Early literacy and language skills
Team approach to teaching
Safety and inclusion
Family engagement
Successful school transitions
Collaboration with community partners
Where Meaningful Meets Purposeful Play
Our play-based early childhood approach to learning emphasizes the importance of play in the development and education of young children. In our play-based program, your child will be encouraged to engage in a variety of activities that promote exploration, experimentation, creativity, and socialization. We seek to provide a fun and engaging environment where your child can develop their cognitive, social-emotional, communication, and physical skills. Providing opportunities to explore and learn through play, helps foster children's skills with problem-solving, creativity, and critical thinking.
The play-based learning model also strengthens children's social skill development, as they learn to communicate, collaborate, and negotiate with their peers. Developing these skills supports children's ability to form relationships, communicate their needs and wants, manage emotions, and solve problems.
At the Child Enrichment Center, we strive to meet our children's social-emotional needs by:
Creating a warm and nurturing environment where our children feel safe and loved.
Encouraging our children to interact with each other in group play and activities where they share and take turns.
Helping our children with identifying and managing their emotions, so they can work through their feelings in healthy ways, as well as develop empathy for others.
Providing our children with the opportunity to make decisions and solve problems
Recognizing and praising our children when they demonstrate positive social and emotional behaviors
Modeling positive social and emotional behaviors to our children.
Providing consistent routines for our children.
A successful school experience for children depends on the quality of the caregiver. At our center, staff are trained and supported at the highest level to ensure we are all equipped with the most recent evidence-based practices in the field of early childhood education. We keep close to our hearts the primary vision of Florence Crittenton: Children thrive when they have strong, healthy attachments with their primary caregivers.