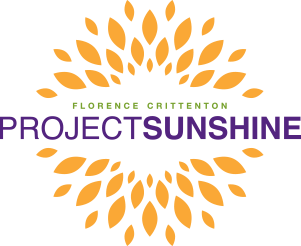 Throughout Florence Crittenton's history, we have evolved time and time again to meet the changing needs of Montana's parents and children. In the last few years, we have recognized that the need for our programs is greater than ever and increasing our capacity to serve has emerged as an essential step in continuing our mission. And thus, the dream of Project Sunshine began. This dream was to have a campus where we can co-locate our residential, community, and early childhood programs with room to not only serve more families, but also build our programs to respond to a greater spectrum of needs in an efficient manner.
We dreamed of a place where staff can collaborate freely, a safe space where our clients feel welcomed and supported, and an enriching environment where children can explore and grow.
Florence Crittenton is currently restricted by our current facilities' size, layout, and distance from one another to substantially grow and adapt our programs to meet the increased demand for and completion of services. This campus will provide the appropriate space and amenities needed to serve more families when they need us most.
Establish FC as a significant provider of family-based services in Montana
90+ additional families served per year
Continuity of care and ease of access for families utilizing multiple services on one campus
Operational savings of $185,000 annually (when renovations are complete)
100% increase in the number of early childhood openings, meeting a crucial need in our community
New Transitional Living Program available for parents transitioning from residential treatment