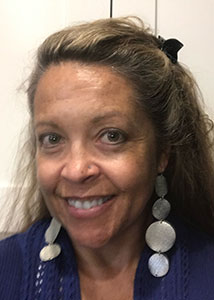 Sarah accepted the position of Director of Operations for Florence Crittenton in 2022. She was blessed to raise two adventurous, independent daughters in Helena where she has resided for over 20 years.
Sarah brings over 10 years of budget and inventory analysis to Florence as well as 12 years of office management experience. She also has worked with youth programs in Helena for over 6 years prioritizing health and nutrition. Sarah is excited to lend her expertise to such a wonderful community-oriented program.
Sarah holds a Bachelor of Science degree in Chemistry and a Master of Science degree in Pharmacology/Toxicology. Prior to her time at Florence, Sarah ran her own business in Helena for 10 years. In her free time, she works with her husband, Bryan Johnson, creating custom stained glass and metal artwork.