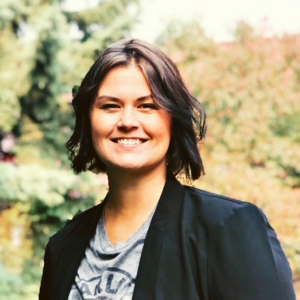 Marly serves Florence Crittenton as the Development Services Coordinator. After growing up in Michigan, she majored in Music Ministry at Kingswood University in New Brunswick, Canada. Since then, she has spent her career serving in churches and nonprofits all over the country doing all kinds of work for the community. Her experience in community service has cultivated a strong desire to spread light and love to people of all walks of life in meaningful and tangible ways.
Marly is happily married with two sons, and lots of animals. On her free time, she loves making music, playing a variety of instruments, and singing.
The mission of Florence Crittenton is very special to Marly, and she feels so blessed to be a part of such a great organization.