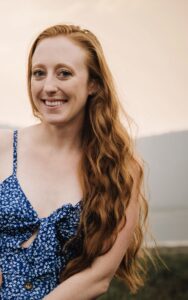 Kendall has been a part of Florence Crittenton as a Licensed Addictions Counselor for about three years. Kendall works with residential and outpatient clients in both an individual and group setting. Kendall has been in the field of addictions for 7 years and is currently licensed through the state of Montana. Kendall has a Bachelor of Science in Family and Consumer Sciences, as well as a Graduate Certification in Licensed Addiction Counseling both from Montana State University. Go Cats! Kendall is currently in school full-time pursuing her master's degree in social work. Kendall has recognized the need for dually licensed providers for client success. Kendall will graduate in June and pursue hours to become a Licensed Clinical Social Worker.
Kendall grew up in Helena and moved to Bozeman to pursue her education. As a young single mother herself, she realized her passion for wanting to help young mothers and families, which brought her back to Helena and to Florence Crittenton. Kendall wholeheartedly believes that compassion and empathy can help clients and their families live a purposeful, and joy-filled lives. Kendall looks forward to supporting and empowering all of her clients on their journey in recovery.
When not at work you can find Kendall at the lake, getting outside with her 5-month-old and 4-year-old sons, or in the mountains hiking.