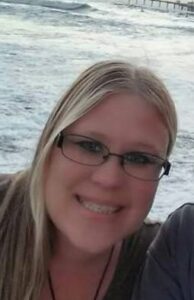 Jodie was born in Oregon but grew up primarily in Montana. After many years in customer service and management, Jodie moved to a field of work that was more meaningful to her. For 9 years she worked at a local non-profit organization that assists adults with Developmental Disabilities. Working with the clients there really gave her a passion to serve our most vulnerable populations.
Jodie has a degree in Healthcare Administration, and a PHR certification. She loves learning and is always first in line to sign up for training. She has been a long-standing member of the Helena Job Service Employers Committee (JSEC) working with local employers to provide them with HR knowledge, trainings and materials, and providing scholarships to High School students looking to further their education.
Jodie loves spending time with her kids and adventuring wherever they can, watching movies (anything but chick flicks!), church, and is an avid reader. She is a Black Belt in Taekwondo, and the current District and State Champion in her division. Currently she is working on completing her training to become a certified instructor.
The mission of Florence Crittenton is near and dear to Jodie's heart. She was raised by a single grandparent and then became a widow at the age of 26. She identifies with the struggles that come with the single parent life and knows how much compassion is needed for those who are on that journey as well. Jodie is excited to begin a new chapter at Florence Crittenton and has learned that there is so much more to FC than meets the eye!