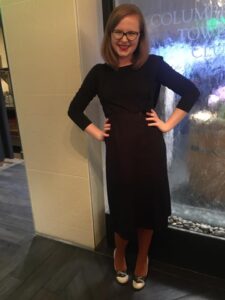 Jennifer initially joined the Florence Crittenton team in summer of 2021 as a Family Centered Aide working directly with women and children in our residential programs. Upon graduating with her Bachelor's degree in Women's, Gender, and Sexuality Studies from the University of Montana, she transitioned to the role of Admissions & Data Coordinator in March of 2022. Jennifer states that being the first point of contact for mothers in crisis is the greatest privilege that comes with her role, and she cherishes the meaningful relationships that she has formed with our clients and their children.
Prior to joining Florence Crittenton Jennifer held positions including Director of the UM Women's Resource Center as well as volunteering with Advocates for Youth and coordinating the UM Food pantry. She currently serves on the Board of Directors for CASA of Lewis & Clark and Broadwater Counties.
Jennifer is passionate about making the world a more equitable place, and her career is shaped towards protecting the rights and interests of those with marginalized identities.