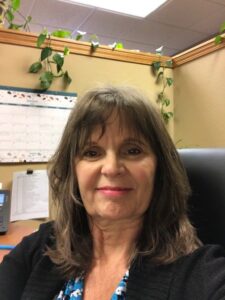 Deniese joined Florence Crittenton is December 2018 as Donor Relations Coordinator.  This is her second experience with Florence Crittenton as in 1974 she was a client and gave birth to a beautiful baby boy while in our residential program.  She credits Florence Crittenton with helping her spring board into being the best she could be for herself and her children.  Today with her husband she is the proud mother of 10 children and 23 grandchildren and 4 great grandchildren.
Prior to joining Florence Crittenton Deniese worked with United Way's Allocation Funds Committee, Head Start as a Family Services Coordinator and as part of a suicide prevention program for a remote tribal village in the bottom of the Grand Canyon.
Deniese moved back to Montana in 2018 and was overwhelmed with emotion at the opportunity to work for an organization that made such a difference in her own life.  She says she has come full circle!