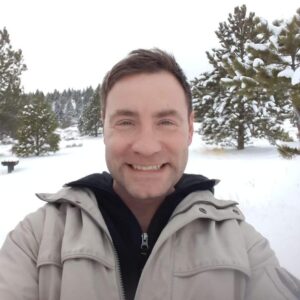 David was born in Great Falls, MT but spent 15 years moving around the U.S. and abroad as an active duty member of the Air Force. After several years of professional and supervisory experience, David finished his B.A. in both Psychology and Sociology at Carroll College while continuing his military career part time in the Air National Guard, and falling in love with Helena community. He plans on continued education to attain his Masters in clinical counseling.
David is a faithful Christian, husband, and father of 5. David has worked alongside her loving wife and kids to create and maintain "The Good Doers," a community and facebook group that fosters generosity toward others and common welfare through community service and action. David loves spending time with his family, practicing Central Hawaiian Activities Kenpo Karate with his Dad, and recharging outdoors. He enjoys writing and reading, and is always up for learning and trying new things.
David agrees whole-heartedly with the mission of Florence Crittenton in providing a comprehensive continuum of services to support those in need. He embraces each new day and seeks out opportunities to foster environments that provide trauma-responsive, relationship-based care to help clients find the best possible futures for themselves and their families.