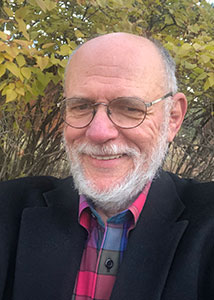 Bob joined Florence Crittenton in 2018 and serves as our Medical Director. Bob has practiced in Helena for over 23 years both in private practice and on a contract basis with other agencies.
Most recently Bob worked with AWARE, Inc. and prior to that he was a psychiatrist for the PACT (Program of Assertive Community Treatment) at the Center for Mental Health.
Bob has extensive experience in both public and private psychiatry including inpatient, outpatient, consulting and addiction psychiatry. He has also held faculty appointments at the University of California, Davis and at the University of New Mexico. He holds a Bachelors degree in Music, a Masters in Computer Science and his Medical Doctorate from UNM.
In his spare time Bob enjoys music and sings in the Helena Symphony Chorale as well as taking occasional parts in Helena's local Ballet Company. He is an avid private pilot and enjoys flying kids in the Young Eagles Program.
Bob is excited to draw on all the skills and experience he has accumulated during his career to help the young families at Florence Crittenton.